MULTIACTIVITY DAYS
The March Hare is a unique venue and probably has more activities available on site than any other in the Midlands.
Our multi activity days can include as many or as few activities as you like. Days can include: Karting, Clay Pigeon Shooting, .22 Rifle, Field Air Rifle, Target Pistol, Practical Shooting Disciplines (Practical Shotgun, Combat Pistol and IPAS Pistol), Archery, Crossbow, Team Building, and 4x4. Combining any of these activities makes for a seriously memorable event. All events are tailored to the customers requirements and are exclusive to their own group, you will never be mixed with other groups or individuals at the March Hare!
Click the link below to see our most popular multi activity day, or get in touch by phone or email and let us create an event just for you.
Karts & Clays (File Download)
Practical Shooting & Karts (File Download)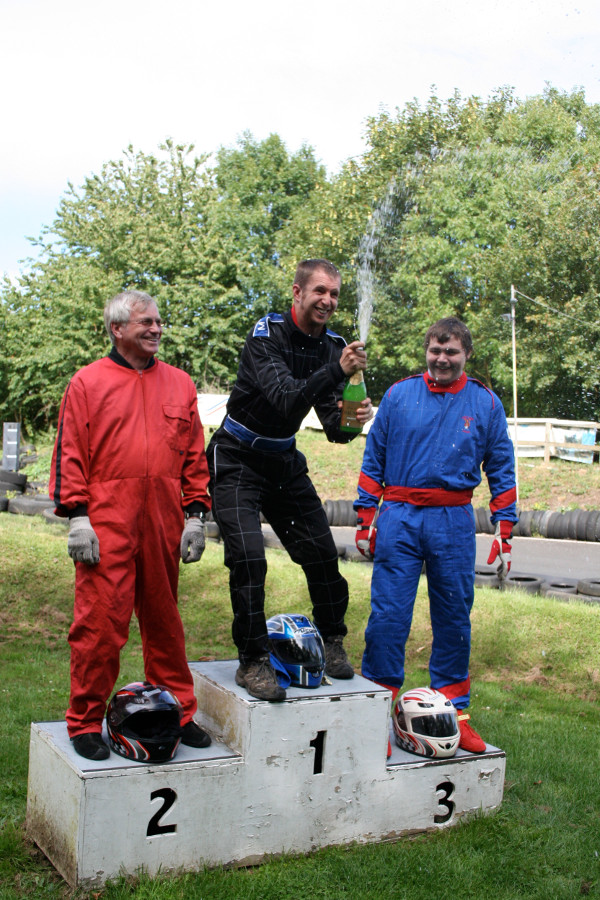 KARTING
Enjoy your own exclusive race at the March Hare race circuit. After signing on you will have a safety and race briefing followed by helmet, glove, overall and balaclava issue. A practice session will then give you the chance to try the karts out and learn the racing line. You can race head to head in a Grand Prix or choose a Non-Stop Team Endurance Race.
Trophies will be presented to all the finalists and there is a bottle of bubbly to spray on the podium.
More Info


CLAY PIGEON SHOOTING
We specialize in shoots for less experienced or novice customers and our highly experienced and friendly instructors will make sure everyone walks away having hit clays. Clays are available to do as a single stand with 10 shots or up to 40 or 50 bird shoots if you would like to have a more in depth experience of the discipline as part of your day with us. We can also include simulated game flurries and drives for more experienced shooters. Our very popular Shooting Experiences includes Clay Pigeon in the Silver Level and above.
More Info


.22 RIFLE
You can try target shooting on one of our two rifle ranges using .22 bolt-action and semi auto rimfire rifles with telescopic sights. We can shoot 20m indoors and outdoors on our all-weather 25m and 50m ranges shooting various targets including our biathlon target. Our covered field air rifle range is our latest shooting challenge with knock down, spinning and turning targets.
More Info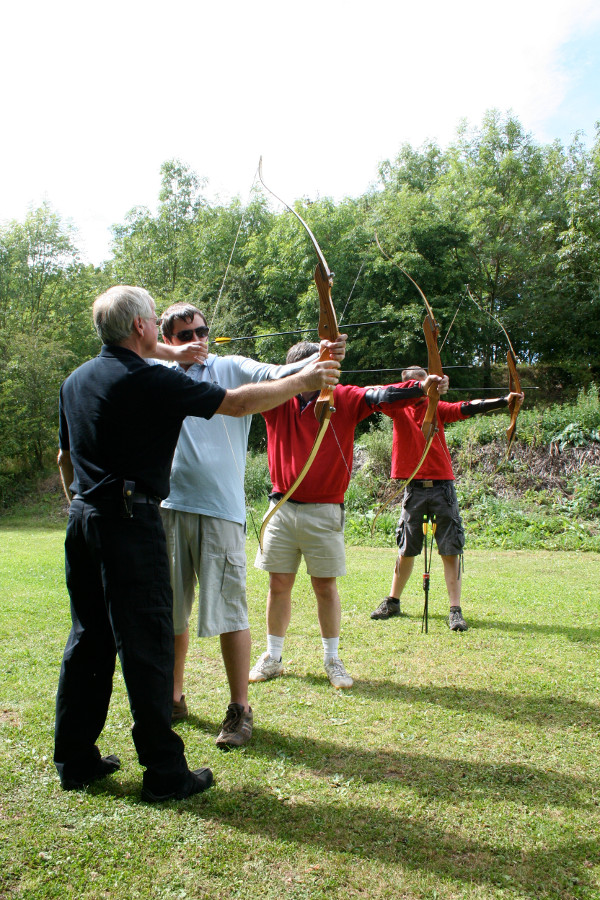 ARCHERY AND CROSSBOW
Try the ancient sport of archery and / or crossbow shooting, which are always very popular activities with all participants. You will get expert tuition and after a practice session take part in a competitive shoot with awards for the winners.
More Info


HOSPITALITY
At the centre of the site is our Shooting Lodge with Log fires for the cooler days and a super decking area overlooking the pond and waterfall. Refreshments are available from the bar and you will find it is the perfect place to wind down, or celebrate, after events and activities.
The Lodge is also available for meetings and private functions.
The above are just some of the activities available and they can be mixed and matched to produce exciting full or half day events ideal for both private and corporate groups.
We run throughout the year with special events at Christmas. Enquire for details.